Solar energy in Turku Science Park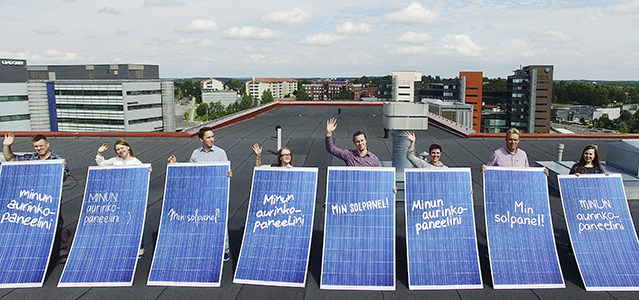 Turku Energia will set up a solar power station in Turku Science Park. A total of 170 panels will be installed on the roof of ElectroCity building during spring 2016.
The solar power station panels can be rented into private use. By renting, the customers will get a right to the production of one's own panel. Renting one panel costs 4,30€ per month.
–Renting a solar panel is a good way to participate in energy-friendly electricity production. Renewing electricity production and other ecological choices are becoming more important to people, explains Turku Technology Properties' Property and Service Manager Olli Rosenberg.
Renting started in August and all panels were booked right away. However, there is a chance to join a waiting list. More info on Turku Energia's website: http://www.turkuenergia.fi/aurinkovoimalat/kupittaa/ (only in Finnish.)